Align images in AlbumStomp
When you drag an image around the spread, the 'snap to' guides will display when you have aligned an image to another on the same spread.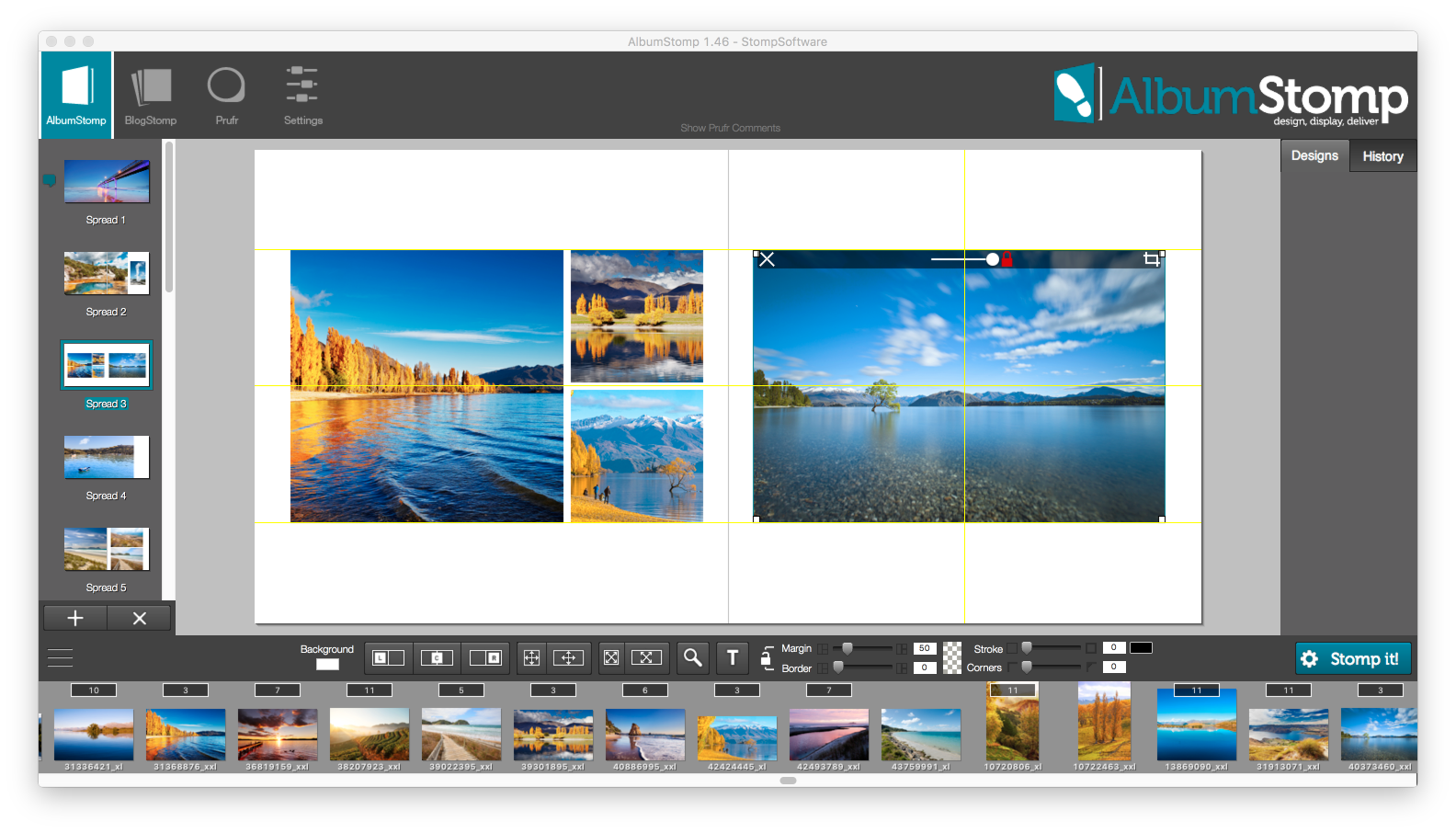 That's cool, but not as cool as Stomp group alignment. This is the real business!!
Drag an image onto the spread.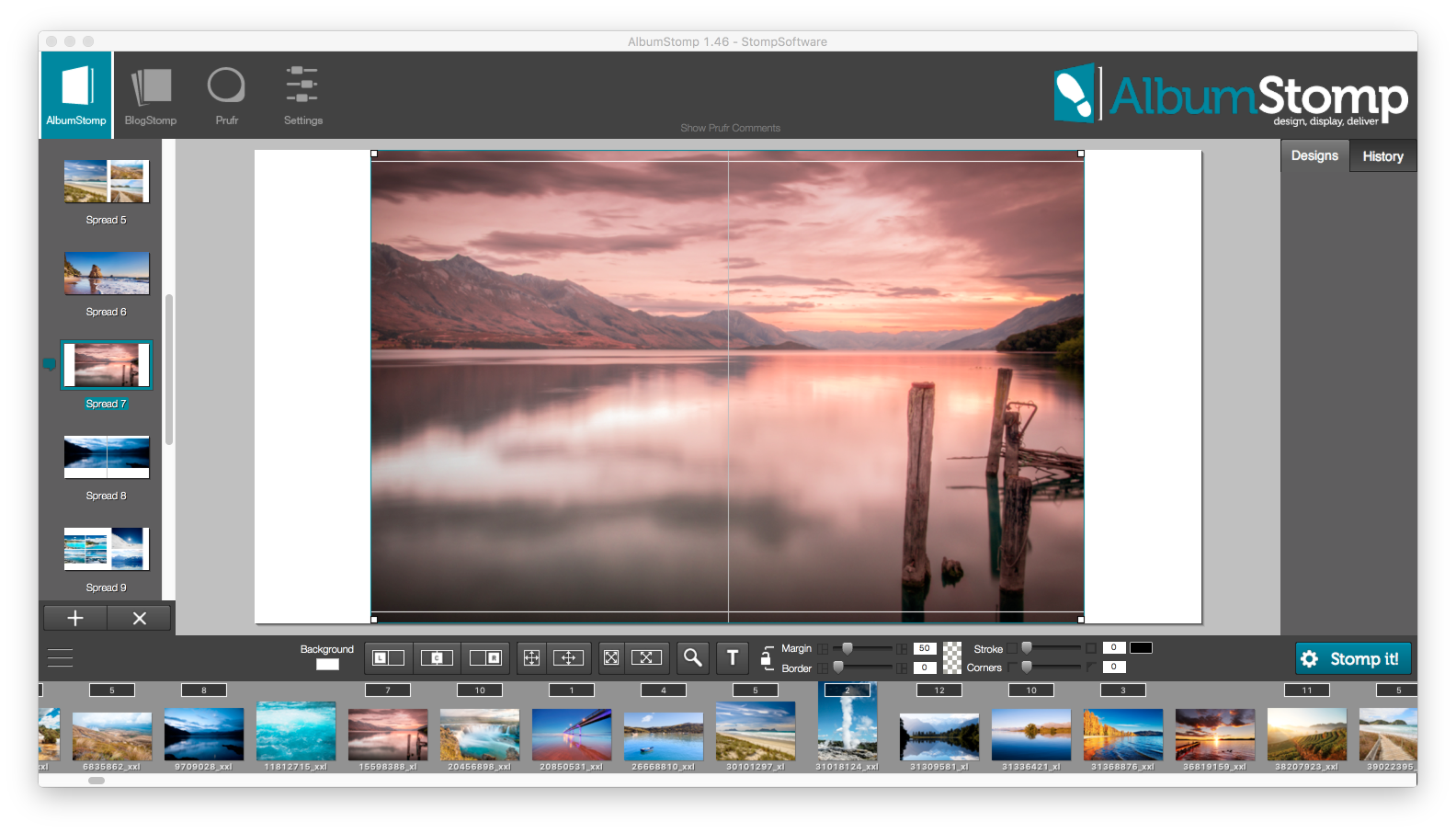 Now go ahead and drag another image on top of it. That will place the image into a Stomp group (if you use BlogStomp, it's the same as using the Freestyle feature and creating a multi image frame). You can also select multiple images from your thumbnails, and drag them onto the spread together to create a Stomp group. Drag and drop as many images as you want into the stomp group.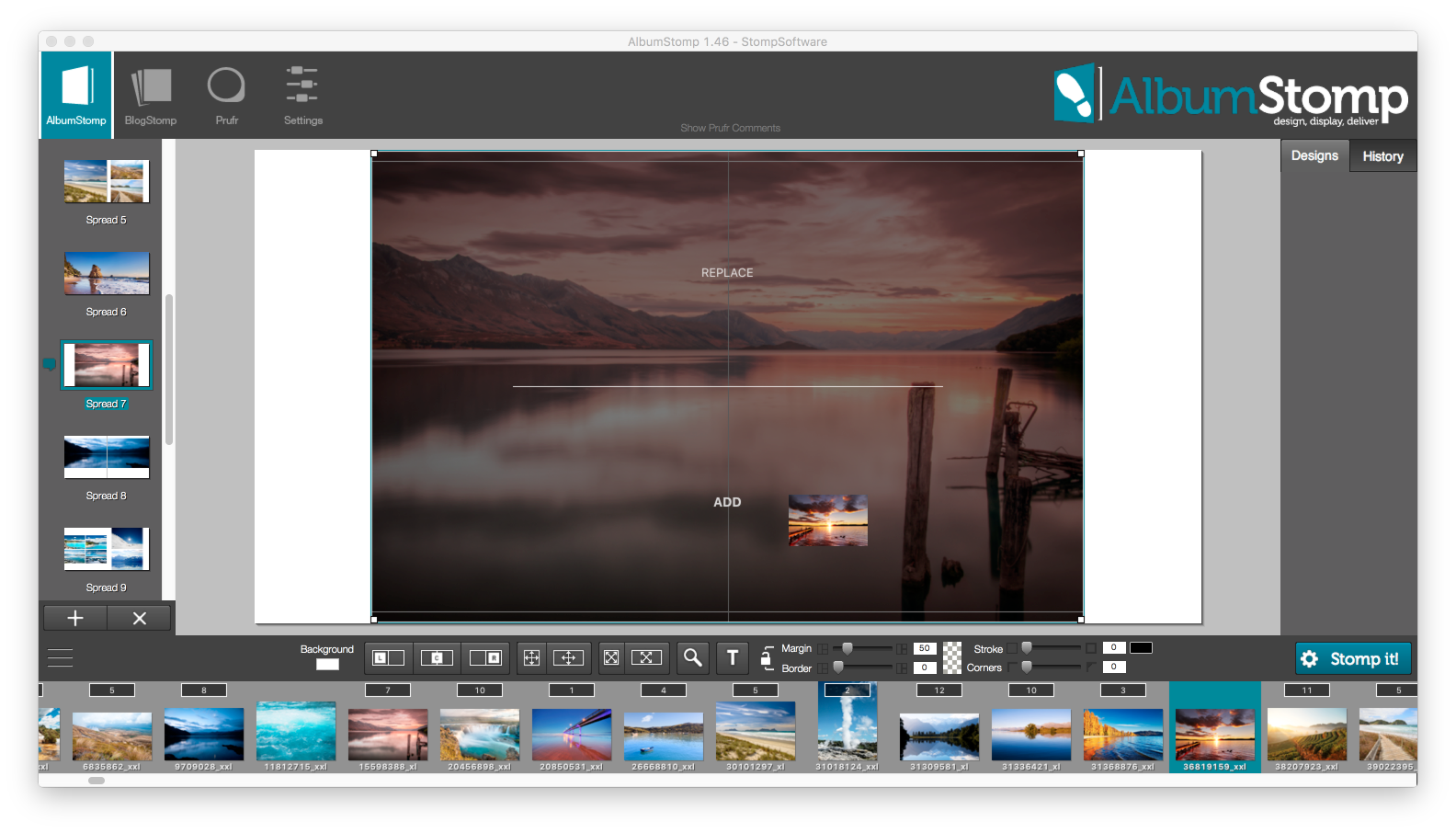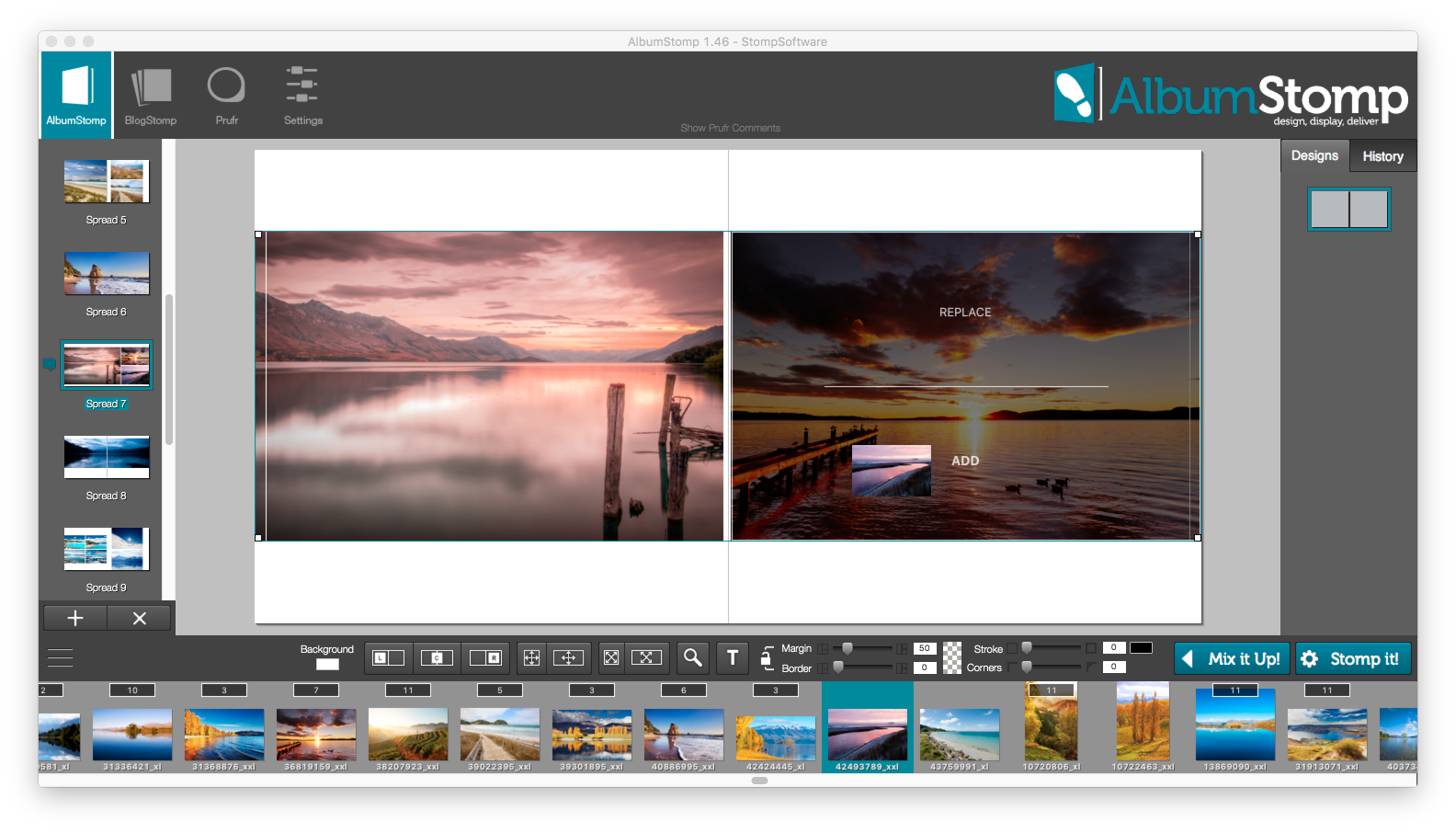 They'll all align perfectly in a Stomp group!!! Then to get the arrangement right, use the Design options in the right hand column and the Mix It Up button, to rearrange the images.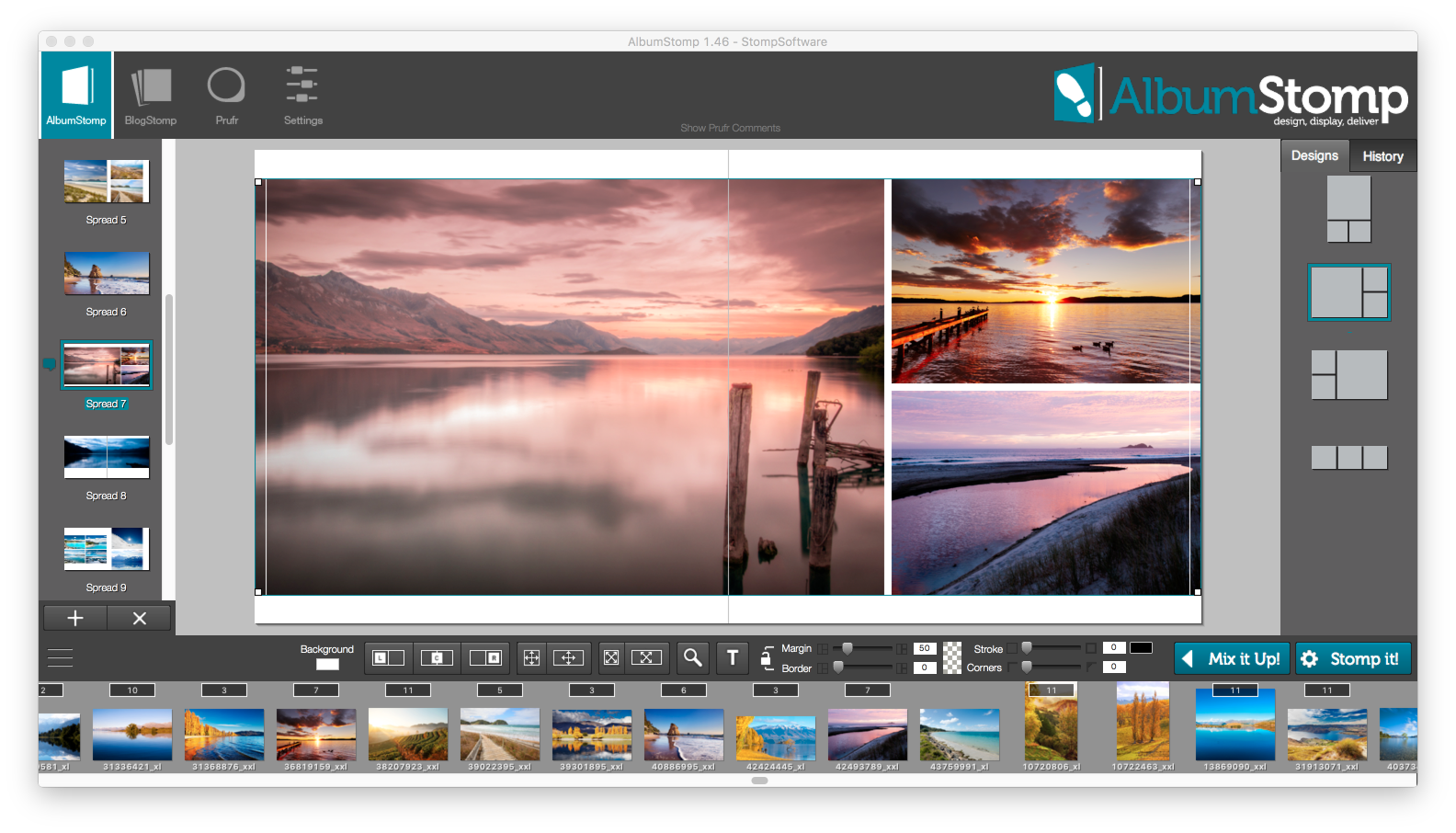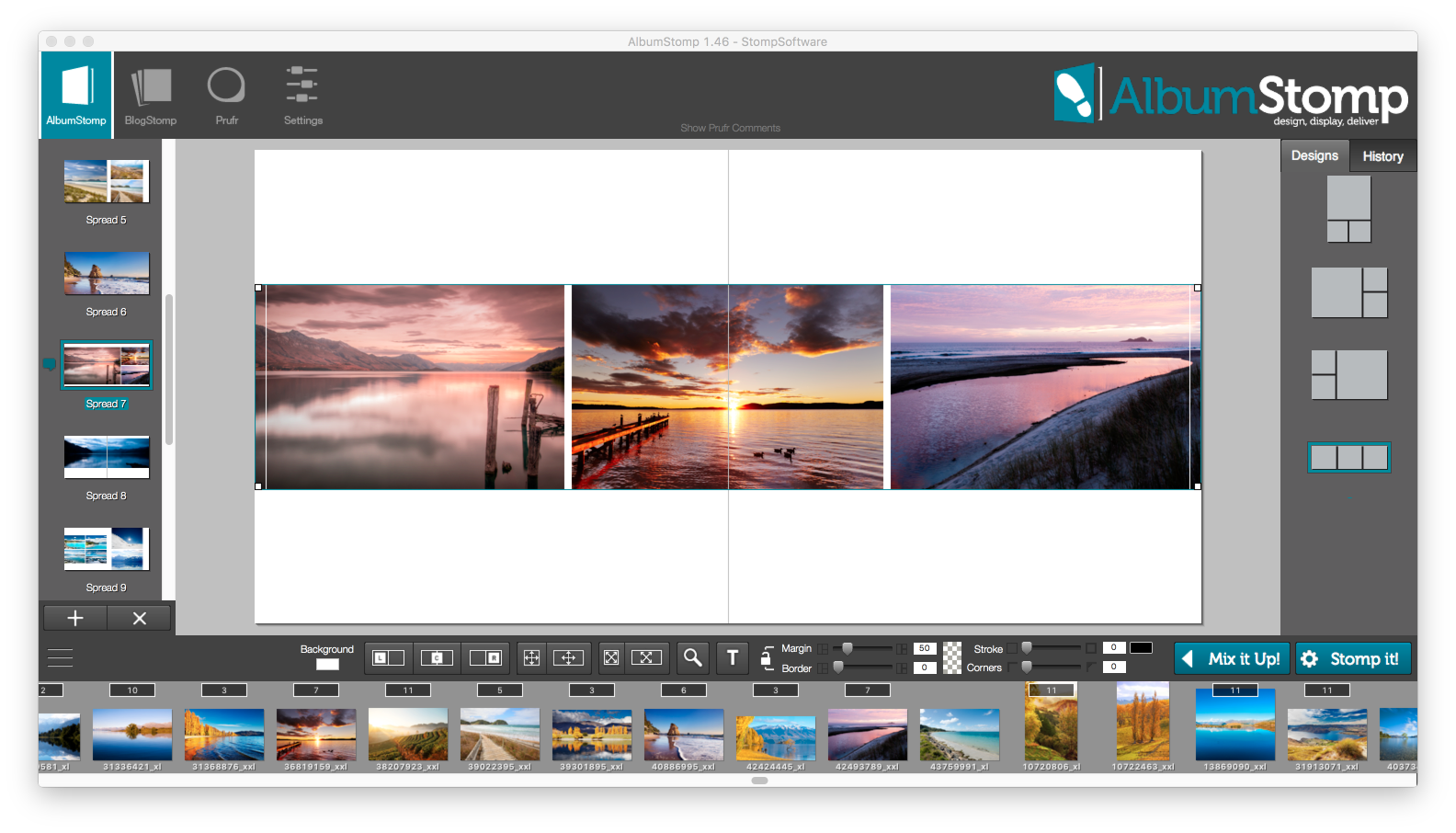 You can even tweak settings by right-clicking on the Stomp group, and selecting the Properties option.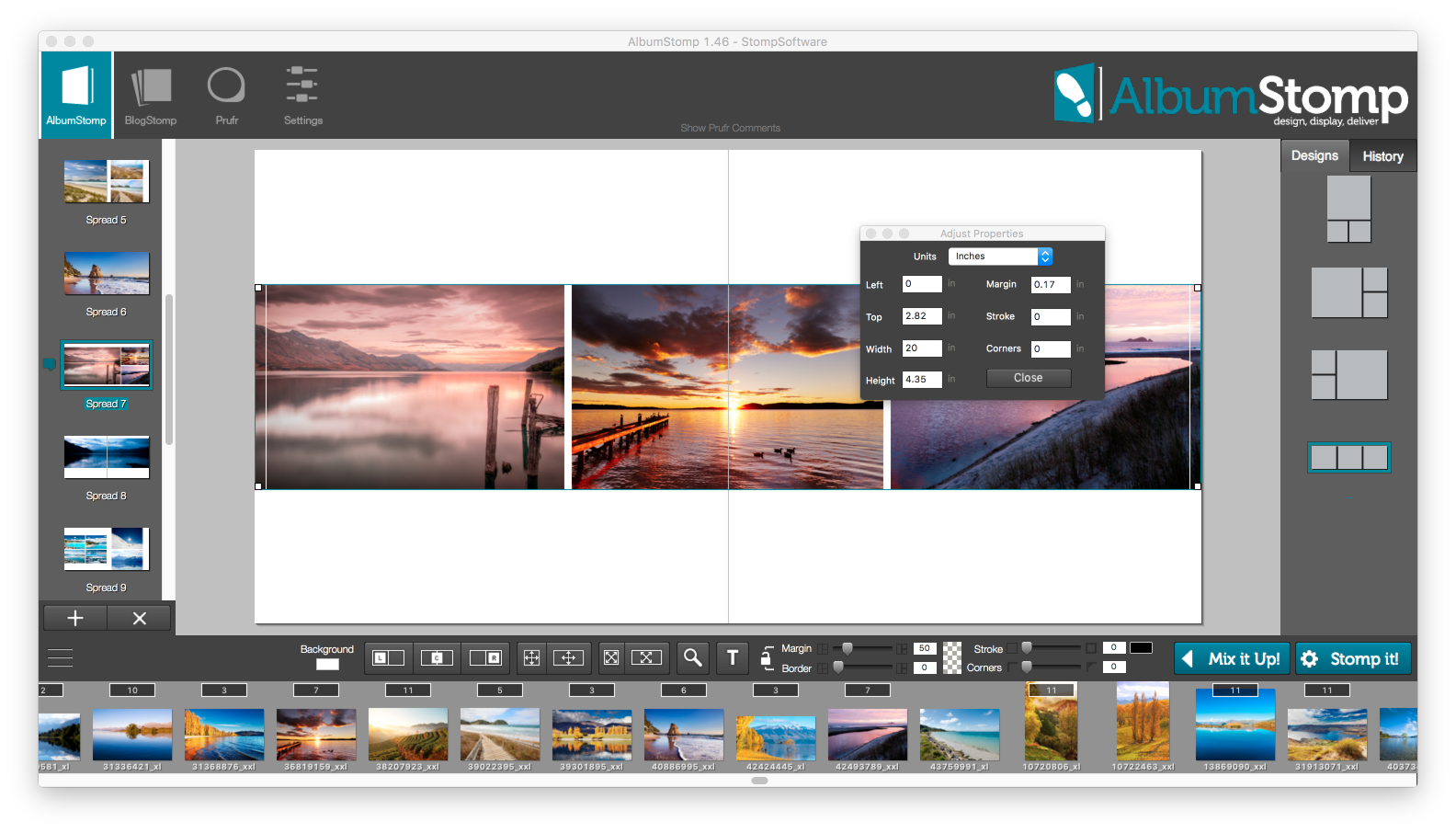 Happy Stomping!!
---
Still can't find what you're looking for? We're here to help