Album setup in AlbumStomp
Launch the app, and select the Create New Album option from the welcome screen.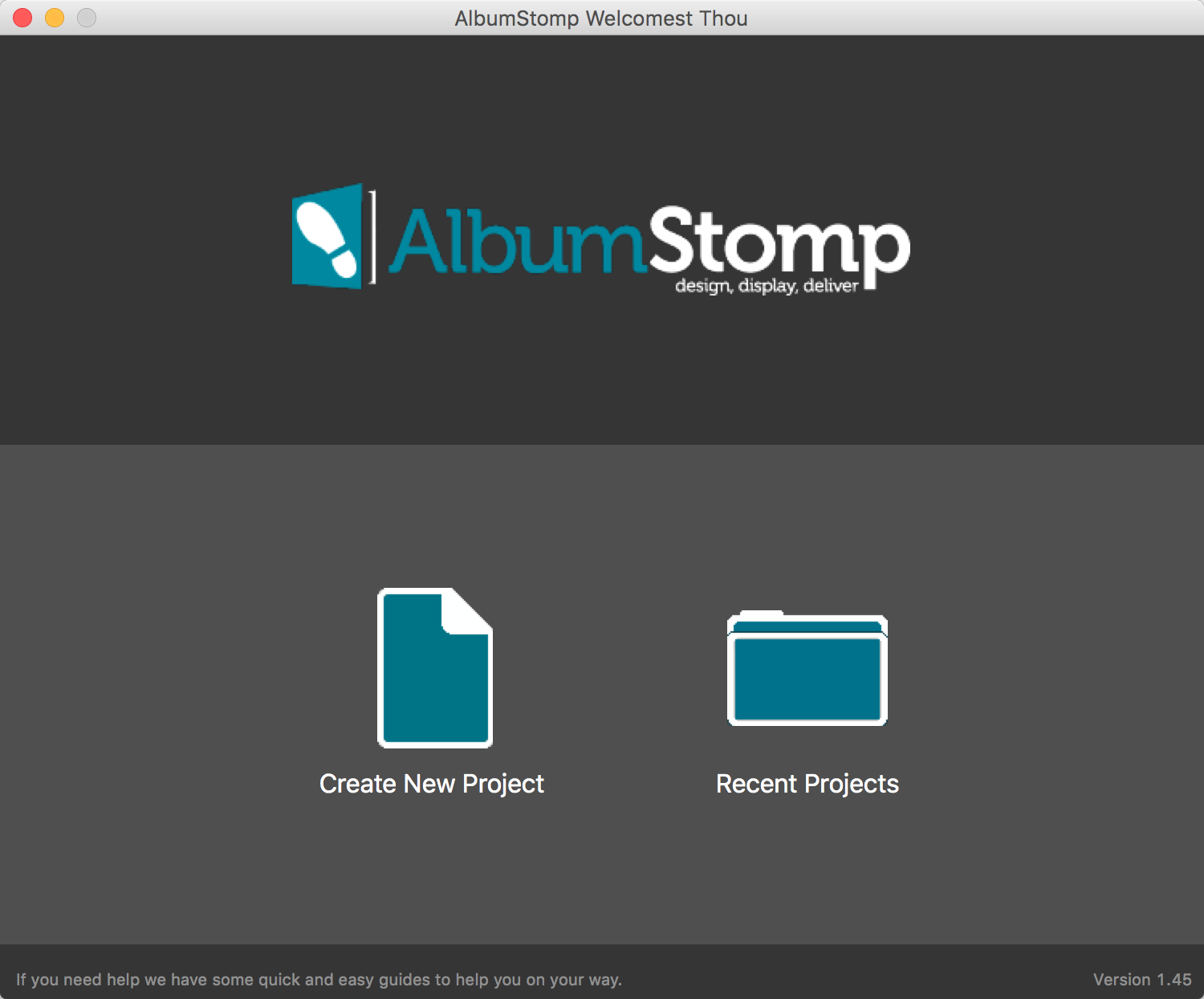 On the next screen, a list of previously set up album sizes will display. Click on one of these album sizes to launch an album of that size, or to set up a brand new album size, click the New button.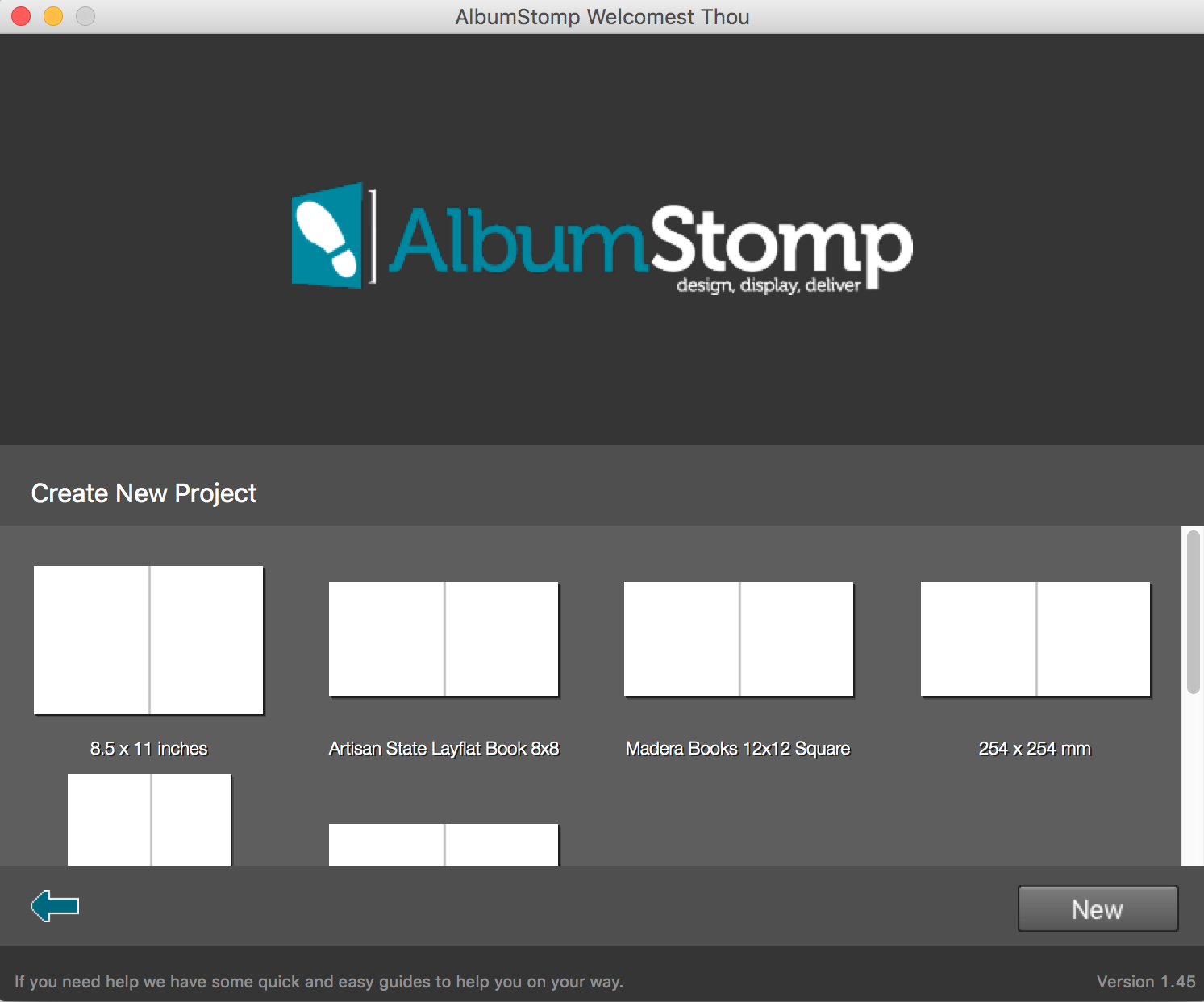 The next window will ask you to enter your new album details (album name, dimensions, trim and DPI). Once you're ready to go, hit the Sugar, it's Album Time!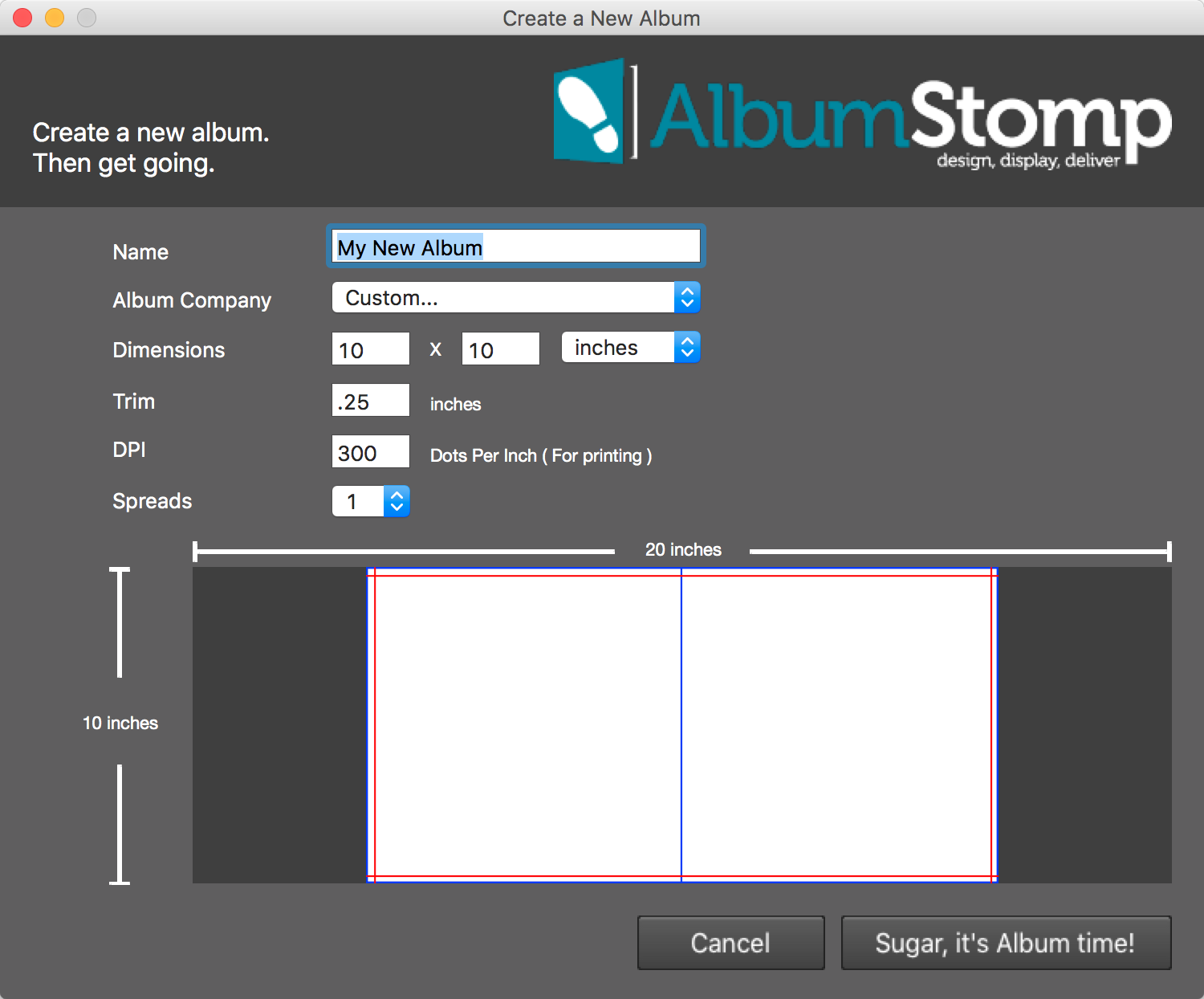 Happy Stomping!!
Need more help?
---
Still can't find what you're looking for? We're here to help